Waterfall Rock is relatively smooth slabs well-suited for the construction of waterfall features.
Random irregular shape
Relatively smooth slabs
At least one fairly straight short edge 
2″ to 3″ thick
24″ to 48″ deep
36″ to 60: long
Stacked flat on a pallet
1,900 lbs to 2,100 lbs per pallet
Sold by the ton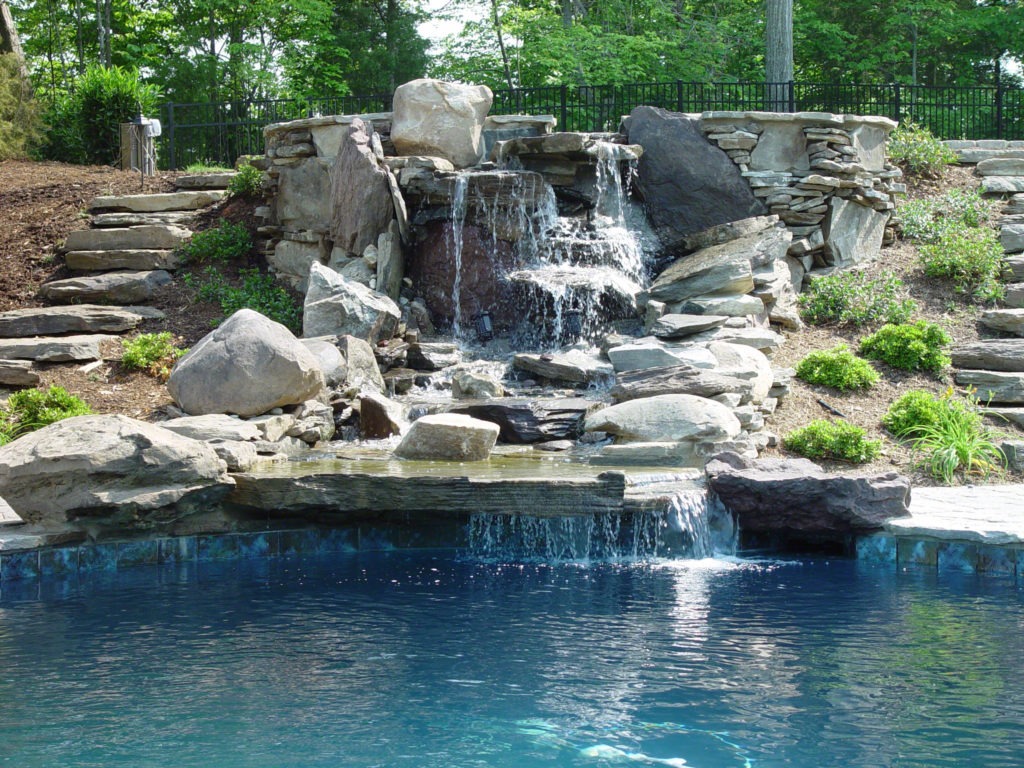 Our landscaping stone is some of the world's most beautiful quality stone. Contact our team today, to learn more about how you can use this stone in your next project.